LESBIANIGHTLIFE

2019 ESME Women's Block Party
Saturday June 8, 2019
http://www.lesbiannightlife.com/bostonpride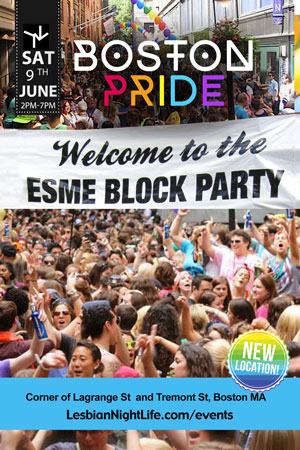 The historic ESME Women's Block Party is the highlight of Boston Pride and home to the largest lesbian dance party in New England.
Check out the website for this years location and details
Enjoy the afternoon with a lively, festive vibe of women, music, and pride in the heart of Boston's Theater District. This experience will bring you and a few thousand of your closest friends together for an unbelievable day.